Attention MARKETERS, GRAPHIC DESIGNERS, and VIDEO CREATORS!
Learn How to Create HYPNOTIC and MESMERIZING Cinemagraphs, Plotagraphs, & 3D Photos to Instantly Capture People's Attention, and Let Them Stay to See Your Message!
Watch the following video to learn how to bring your art, education, and business to the NEXT LEVEL...
START Creating These 3 Types of Irresistible HYPNOTIC Ads!
Be DIFFERENT and
STANDOUT
from the rest!
While flat images and long video ads are great, they are becoming so common that people are now getting bored at them.
Besides, the span of people's attention these days is becoming shorter and shorter.
With so many people asking for attention in social media nowadays, the usual images and videos alone, don't work anymore.
You have to use more unique and engaging types of ads, which are CINEMAGRAPHS, PLOTAGRAPHS, and the new 3D PHOTOS.
Let's take a look at each of these, and why can they EASILY capture people's attention...
---
The Rise of 3D Photos...
Facebook started 3D photos sometime in 2018, but it was only for iPhones that has dual camera. Thankfully, they now allowed the created of these NEW engaging artform in any desktops as well. You probably saw this 3D posters of popular movies released lately...
And today, you can create something like this as well. You can turn any photos in 3D photos and post them on Facebook as well. In fact, you can create your own 3D posters too!
Okay, that looks cool for a piece of art. But how can you use this for your business? Well, this is actually the future of ads. Take a look at how big brands are starting to use 3D photo ads...
And now, you can start creating 3D photos for your business too! And if you got this skill, this is also a NEW service that you can offer to clients...
Plus, if you join today, you will become a beta user of the flagship 3D photo creation app we are currently developing!
---
The ELEGANCE of Cinemagraphs, Plotagraphs, & Video Loops
Images and videos are the most powerful forms of art. Combining these 2 in a single medium (Cinemagraph) will make your art a lot more beautiful and your marketing unstoppable!
Stuart Wietzman Cinemagraph
Jamie Beck & Kevin Burg
Learn how to make stunning Cinemagraphs using basic and advanced tools

Turn a still image into an elegant looping animation

Place your Cinemagraphs and video loops in front of your target audience and get more engagements through ads
Here are samples of HYPNOTIC and MESMERIZING Cinemagraphs and video loops you will be able to create...
---
"Cinemagraphs are 60 to 80% more effective than static photos..." - Wall Street Journal
In a case study done by Flixel for a start-up company called Inkbox Tattoos, the Cinemagraph ad got 117% more click-through-rate, 41% lower cost, and 80% more relevant score compared to the image ad.
"Static images are everywhere and video is an amazing format but people have to commit to watch it. Cinemagraphs provide a great balance. They take the best of photography and the best of video and there's an immediacy about them that captures people's attention. From an ad perspective, they are non-desruptive and non-intrusive." - Mark Homza, Flixel
---
No wonder more and more brands are using Cinemagraphs in their promotions...
Awesome, right? But how do you create these things?
Well, you have different options...
You can hire a professional to create them for you. But trust me, you have to me willing to pay hundreds of dollars for each output.
You can try to figure things out yourself. But again, you have to be willing to spend hours and hours of time and pulling of your hair to figure things out.
"But I got this cheap tool that promises me to be able to create Cinemagraphs easily," you might say.
Well, tools are just tools, and without proper guidance, you might not be able to create Cinemagraphs properly.
This is just like proper driving. You might have bought the easiest-to-drive car, but you still not need to learn how to drive.
So where you can learn how to create professional 3D Photos, Cinemagraphs and Plotagraphs?
Introducing Motion Ads 3.0!
A comprehensive training on how to create professional Cinemagraphs, Plotagraphs and 3D Photos, using basic and advanced tools. This course also includes lessons on how to use these outputs for your marketing campaigns like website banners and video ads.
What you're getting inside Motion Ads 3.0
Motion Ads 3.0 has 3 course categories - 3D Photo Ads, Cinemagraphy, and Living Images (Plotagraph).
- 24/7 INSTANT access (including updates).
- Literally step-by-step over-the-shoulder training for beginners and advanced students.
- Membership in a growing community of amazing Artists and Marketers to support you and encourage you along the way!
---
In this training, you will learn how to turn any flat image into a catchy 3D photo, from your desktop. The lessons are as follows:
The concept behind 3D photo creation and why it's the future of social ads

How to turn still images into elegant video loops using various techniques and softwares (basic and advanced).

How to create vector or low poly 3D that you can post on Facebook and be able to rotate them in 360 degrees.


Beta user of the 3D photo creation app we are developing
---
This is a course on how to create Cinemagraphs using different solutions. The lessons include the following:
How to shoot footages for Cinemagraphs

Where to get free and paid stock footages for Cinemagraphs

How to create Cinemagraphs using different techniques and tools (basic and advanced)

How to publish Cinemagraphs in various social media and in your website

How to run a video ad campaign using Cinemagraphs
---
This is a training on how to turn still images into elegant video loops, using different apps. The lessons are as follows:
The kind of images you need to use to get the best result

Where to get free and paid images for this purpose

How to turn still images into elegant video loops using various techniques and softwares (basic and advanced).
---
Getting Started with your Hypnotic Ads Creation is as EASY as 1... 2... 3...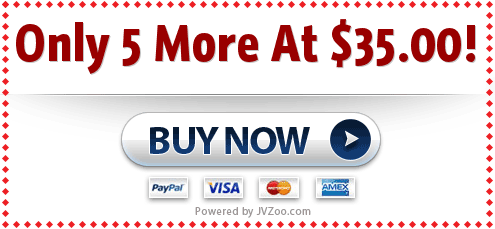 ---
Kickstart your Cinemagraph and video loops creation with done-for-you templates and ready-made backgrounds!
Don't have a lot of time but you want to create Cinemagraphs right away?
No problem. Because together with the comprehensive training, I also added 10 ready-made Cinemagraph backgrounds, that you can EASILY customize and kickstart your Cinemagraphs and video loops in no time.


Here are the DFY templates you can get today...
The templates are in PSD and in different sizes. We also included the Cinemagraph background in MP4 and GIF format without the texts so you can add texts and graphics yourself in an app of your choice.
And you can also download the following IRRESISTIBLE portrait loops...
---
What Some of My Students Have to Say After Going Over Motion Ads Training...
Graphic Designer and Marketer
"As an experienced graphic and motion designer, I couldn't help but notice the effectiveness and huge possibilities of this new format as soon as I saw it for the first time. A product like Motion Ads was something completely necessary in the marketplace. The training is well produced, fluff-free and easy to follow. It doesn't matter if you're a Photoshop expert, or a complete noob when it comes to graphics and video editing. Cham's done an awesome job putting together all the resources, tips and techniques needed to start creating top-quality cinemagraphs for yours or your client's businesses. Also, the templates are sweet, professionally designed and a huge time-saver. A fantastic add-on to the course, that makes of Motion ads a great investment for your business 100% recommended!!"
"I produce videos for a living I know the importance of movement in videos. Movement is what captures people's attention and does it in a split second. This is the edge cinemagraphs have over sill images. I have no doubt Cham Altatis is onto a winner here with his program MotionAds. He simplifies the process from what could take up to days to produce just one cinemagraph to literally just minutes! I produced my first cinemagraph in only minutes and I can see just how I can use this in advertising my video business. I can also see marketing guru's grabbing this up quick-smart! Well done Cham, I'm loving the program."
"I am by no means a graphic artist or a video editor … BUT after having watched just 13 short "over-the-shoulder" videos, I am now creating stunning cinemagraphs for my own digital marketing campaigns. Cham dissects the process of creating a cinemagraph in such a gentle way that even the most non-tech savvy person can start producing them in less than 30 minutes - after watching the training videos of course."
"I've been through the training for Motion Ads and was amazed by Cham's easy style. He doesn't complicate the process and takes you through the steps for creating 'Motion.' I'm a video novice and never felt overwhelmed. I'd recommend Motion Ads. Hands down a beautiful product for all levels of video makers."
- Constance Mctair
"I love the whole notion of cinemagraphs. I enjoyed learning about them and finding the special software that could be used for the process. The videos were helpful and not too long. They were easy to follow, and could be stopped and replayed where necessary to review the process."
- Mandi Ryan
---
So how much does Motion Ads 3.0 costs?
As a professional video and graphic artist, I could charge hundreds or even thousands of dollars in teaching the skills that I acquire for almost a decade.
See, I'm NOT the kind of cheap and sneaky marketer (like most people you see online these days), who just release a product and then move on and forget about their members.
I'm a practicing professional who sees value in what I do and I don't give it cheap.
Still, I wanna give you an affordable offer so you can get started in creating professional Cinemagraphs and video loops in no time.
So instead of hundreds or thousands, you can get access to Motion Ads 2.0 today for a VERY LOW price that you can see below...
Plus, I have a 30-day NO questions asked, money-back GUARANTEE!
Your low investment is fully covered by my 30-day money-back GUARANTEE
I don't like unhappy money and unsatisfied members. If this is not the best Cinemagraph and video loops training you've ever taken, if you did not learn anything, or for any other reason whatsoever, within 30 days, just contact me and I'll give you an immediate full refund, with NO questions asked.
That's not all! If you take action today, you can have the following BONUS...
Photoshop 101 (Valued @ $97)
Learn how to use the most popular software of all time - Photoshop! This app can be used not just in Cinemagraph creation, but also in photo editing, graphic designs, etc. And if you think Photoshop is a complicated software, THINK AGAIN. I had several students who had zero knowledge in this tool but eventually realized they can use it, just by learning from my training.
Cham Altatis
In case you don't know me yet, I'm a video guy (10 years experience in this area) and graphic designer who jumped into the internet marketing world. I've been helping marketers from around the world, to grow their business through videos. I have a passion in teaching and someone told me I have a gift in making complicated steps simple to beginners.
Although I look young (I heard it a hundred times), I'm already in my mid 30s and I'm happily married with a beautiful woman and we now have a cute little daughter.
Q Is the training newbie friendly?
Yes it is. You can simply follow the instructions I showed in the training videos and you're good. I also demonstrated various tools that you can use, whatever your level is in video creation and graphic designs. Of course, you have the advantage if you have a background in videos and graphics but it's not a necessity.
Q Can I use the templates for my clients?
Yes you can. You have Developers license to all the templates, so you can use them however you want. But, you cannot sell them as collections. These templates are NOT PLR.
Q Do you have a money-back guarantee?
Yes there is. Although I fully believe that the training and templates are like 10x more valuable than the price, if for some reason you're not satisfied with them at all, within 30 days, just contact me and I'll refund your money, with no-questions asked.
Q Can you help me when I'm stuck?
Absolutely! We have a community where I and other members offer any help when you're stuck at any point in the training.