Cham is one of my favourite product creators. Why? Because you always get top quality with awesome support. Mobile Video Boss teaches you how to create pro level videos with just your smartphone. With all the seo courses and software being sold, it's rare to get a stellar video creation training so grab it. You'll regret it if you don't.
You Have A Smartphone, Right?
(

Who Doesn't Have One These Days?

)
You're already holding a complete video creation device that you can use to SHOOT, EDIT, and PUBLISH videos. And because you can bring your mobile phone wherever you will go, that means you can create professional looking videos wherever you are!
About ready-made videos...
While you can just buy ready-made videos and use them to promote your business, they don't really work like what other marketers out there are saying​.
Think about it, if you can buy these ready made videos, that means thousands of others can also. That means if you use such videos for your business, then thousand others can use exactly the same videos. So if your viewers will see just the same videos from different business, they will realize that these are just stock videos that anyone can use.
This can hurt the credibility of your business.
But how about videos created from templates?
A lot of marketers are using templates to create videos in just a matter of minutes. This sounds great but it's not really as good as you think it is.
While it's good to use templates, you still need to use them together with unique live action videos, for them to work. Using templates alone is not a good idea because, like ready-made videos, a lot of folks are using them and you don't like to have exactly the same videos others are using.
Our experience in using an easy-to-use video creator...
When Chayne started his career in real estate, he realized that he needs to create videos to promote the properties he's about to sell.
But because he doesn't have a professional background in video creation, he looked for an easy-to-use software that he can use to create his videos. He found one and he's happy because he was able to create videos using slides of the photos he's selling, together with the templates inside the software. He did so in just a matter of minutes, which is great.
However, when he used the videos to promote the properties, they didn't convert well at all.
R
esults poured in when we used simple live action videos...
When we did video tours of real estate properties, sales began to happen again and again.
Prospective buyers can make decisions right away because they can already see how the properties look like, even without having to physically go to the property.
Okay this is great! But what if you don't have a professional video equipment such as DSLR camera, high-powered laptop, and video editing software?
Well, that's NOT a problem anymore because today, you can...
Thanks to the advancement of technology, iPhones and Android phones have now the ability to capture HIGH quality videos. Even the manual settings that were only available to professional camcorders and DSLRs are now in smartphone camera apps as well.
And we're not just talking about video shooting here. Today, you can also edit and publish your videos right on your mobile phone itself!​
So forget about spending thousands of dollars on expensive equipment and software or hiring an expensive video production team. With your smartphone, you can already produce great looking videos like a pro!​
See the amount of money you can save in using a smartphone to create videos...
In fact, even if we've been using a DSLR camera to shoot videos in the past, we found out that capturing videos using a smartphone come in handy in many situations. Through this, we don't have to carry a bulky DSLR anymore. You have your phone with you almost all the time and you can always bring it out whenever you find something interesting to shoot.
And now that you have the ability to edit videos on your smartphone, you don't have to transfer your video files to your laptop or desktop to edit your videos on your desktop application. After recording videos on your mobile phone, you can already edit your videos right on your phone as well.
This is great because you can now edit your videos wherever you are! You can do it while sitting on a bench in a park, while resting on your couch... heck, you can even do it while lying on your bed.
Awesome! But Here's What's Missing...
You're surely glad that you can now make videos just by using your smartphone. Then again, if you were to begin creating videos for your business now using your mobile phone, you might not be sure where to start. What you probably only know is the auto functions of your camera app where you can press that record button.
You probably have a lot of questions like how to frame shots so they look professional, what should you shoot, how to edit on your smartphone, what's the best app to use, and gazillions of other questions...
We hear you...
While smartphones now have the power to create professional videos, there's a lack of quality training that shows you how to shoot, edit, and publish videos professionally using a mobile phone. If there are, they are ONLY centered around iPhone video shooting and that's it.
And that's the VERY reason why we created...
A Powerful Training that Shows You How to Shoot, Edit, and Publish Videos Using Your Smartphone!
Create stunning videos, you never thought can possibly be done on a smartphone
Maximize the features of your mobile phone camera app and take control of the looks of your video, like you're using a DSLR
Learn how to frame your shots like a pro and go beyond just selfie videos
Edit videos wherever you are, right on your smartphone itself
Here Are the Awesome MODULES Inside...
​MODULE 1
Video Equipment & Theories
In this module, you're going to learn the MINIMAL equipment that you need to get started in mobile video production. You will also learn the types of shots that you need to use, for you to capture more professional videos using your smartphone. Finally, you're going to learn a video script format that you can use to organize your video production schedule and save time during shooting and editing.
​MODULE 2
Mobile Video Shooting
Here, you will learn how to maximize the use of the features of your camera app, and adjust settings for you to shoot videos like a pro. You will also learn a lot of tips on how to shoot videos indoors and outdoors. That's not all, you will also discover how to do capture your screen while demonstrating something on your smartphone.
​MODULE 3
Mobile Video Editing
Do you know that you can also edit videos right on your smartphone? Yes you can! In this module, you're going to learn how to edit videos professionally on your mobile device, using free and affordable apps. This module is really powerful because you will learn how to edit videos wherever you are! Think of editing your videos while sitting on a bench in a park while waiting for someone. Heck, you can even do this while lying down on your bed. By learning from this module, you will not need an expensive laptop anymore to edit your videos.
​MODULE 4
Stop Motion & Hyperlapse
Here, you will learn how to create captivating stop motion and hyperlapse videos that you can use to get more engagements from your viewers. Here are some examples of stop motion and hyperlapse videos that you can create on your iphone or android phone…
Starting How to Create Professional Videos Using Your Smartphone is As EASY as 1... 2... 3!
WHY You SHOULD Create Live Action Videos Using Your Mobile Phone!
Ready-made videos and videos just created from templates NO longer work as they did before (the bar has been raised and you should create unique live action videos showcasing the best of your products and services)
Buying a complete video creation gear and software or hiring a video production team is VERY costly
With your smartphone, you have the ability to create videos anytime, anywhere!
What People Are Saying About Mobile Video Boss...
Most marketers and business owners don't dare to take their videos to the next level using live action video... And I get it, it has always been expensive to produce, and difficult to get good results with if you don't know what you're doing... Mobile Video Boss gives you the skill set you need in order to step ahead of your competitors making great quality live action videos, on a stupid low budget. Like any other Cham's training program, Mobile Video Boss is easy to follow, effective, and actionable content... this is the kind of info products you never regret investing on. 100% recommended!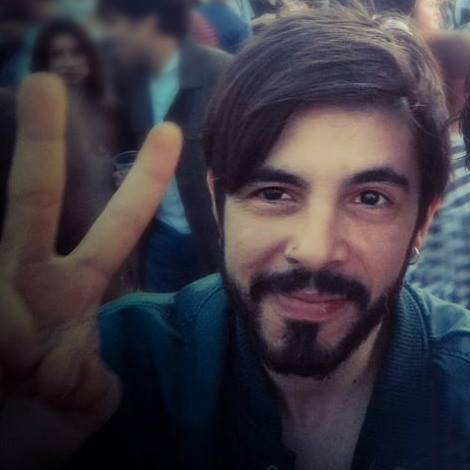 Angel Corman
Graphic Designer/Marketer
I never knew that I can use my mobile to make it full blown video studio that easy, Thanks to Mobile Video Boss. I can now make stunning videos easily.
Kayd Yonis
Internet Marketer
Cham has created an actionable training for any progressive entrepreneur who is looking to expand customer reach through videos. I like how I can now do all my video editing thanks to the recommended app. I recommend any business owner to look in to the offer
Yeukai Kajidori
UK's leading Outsourcing Expert
And What Our Previous Students Have to Say...
And to Make this Even BETTER, We Added Awesome BONUSES for You if You Enroll Today...
BONUS 1 - Animated Backgrounds
BONUS 2 - Animated Concepts
BONUS 3 - HIGH Converting Video Script Formula
Get
Started With Your Mobile Video Creation By Enrolling Today!
Cham is the man behind top-notch courses such as Video Rubix, Motion Ads, Vidtasia, and Social Video Ads.
He learned video production from college, worked as a Video Editor in a national TV station, and provided video creation services to business owners from around the world.​ With over 10 years experience in making videos, he continues to do QUALITY training that shows marketers how to grow their business through videos.
Chayne is a Real Estate Broker and Appraiser who had a lot of success in selling properties through videos.
With 8 years of experience in Internet marketing, he has seen the dramatic change of content marketing from just plain text and images to engaging videos.
Chayne is also a nationally-accredited speaker for live events, teaching social media marketing and e-commerce to small-to-medium-sized business owners.
Frequently Asked Questions
Is this a software or a training?
This is a comprehensive course on how to create videos just by using a mobile phone. The training does not include a software but we found free and affordable apps (ONLY $2 to $5) that we will also teach you how to use inside.
What are the additional things I need to follow along in the training?
As long as you have a smartphone, you can already follow along with the training, though we also recommend JUST minimal equipment that you may want to consider, for you to capture more professional videos.
Are there any upsells?
We have to OPTIONAL upsells, which are a basic and pro version of Tubesync, a video backup solution that you may want to consider for you to secure the videos you create from your smartphone.
However, these upsells are NOT really required for you to learn from the main training.
Is there a money-back guarantee?
Yes there is. If within 30 days, you watched and followed the training and yet you didn't learn anything and you're not satisfied with it, just contact us and we'll refund your money.
But make sure to go through all the training and apply them first because we want you to get things seriously as we put a lot of effort in making this training as QUALITY as possible
Will I get support if I get stuck?
ABSOLUTELY! We made the training as easy-to-follow as possible but just in case you are lost at some point, we will be there to support you.